Rock Street Fashion Legend Status with these Urban Clothing Brands
Street wear has long been the most innovative face of fashion; terrorising the fashion establishment with its fast paced style revolutions, edgy collections, bold use of accessories, colours and prints, and seeming contempt for the traditional rules of dressing. Urban wear brands have started to pervade fashion consciousness, injecting individuality and functionality into an otherwise bland marketplace offering uncomfortable and uninspiring designs. The advent in street wear has seen traditional outlets struggling to keep up with the trends, and many of the biggest names in street fashion can take pride in the old adage that 'imitation is the sincerest form of flattery' with even the most conservative of retailers attempting to reinvent the urban wear style staples. The big names and innovative designers in the urban clothing world pride themselves on ground-breaking design with the comfort and practicality required from street fashion, which will be worked on the city streets rather than on a catwalk.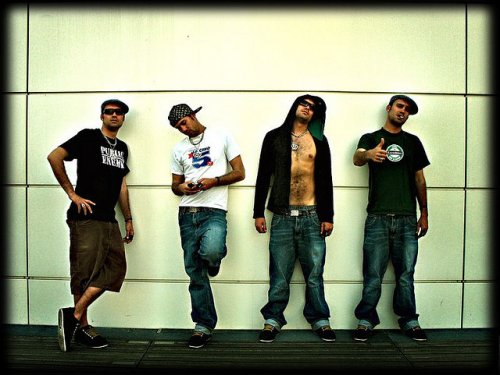 Originally the preserve of skaters, surfers and snowboarders; street wear has adapted over the past 15 years to become the style of choice for those who seek to combine utility with individuality and is increasingly accessible for those who wouldn't traditionally associate themselves with the urban scene. Moving away from the 'baggy jeans and ripped band tees' look; urban fashion has become incredibly diverse and adaptable over recent years, with brands such as Volcom incorporating tailored pieces and collections that can be taken from the street to the office to the club. Often spotted on celebrities and models, street wear has now moved into the mainstream, whilst still maintaining its outsider and alternative status.
Many street wear names are well integrated into the 'scene' and offer fashion with a conscience; supporting extreme sports athletes, alternative music events, artists – such as the successful collaboration between Addict and Milo Manara, community projects and environmental causes through projects such as Volcom V-cological which uses organic cotton. Urban wear brands have worked hard to associate themselves with the idea of placing people and style above profits; and many labels are generous donors to worthy causes as well as sponsors of alternative events and backers of extreme sports' stars.
The flexibility of the street wear style and its leading brands has been one of its greatest strengths; making the style wearable throughout the year and adaptable for all occasions and situations. For those who aren't fully committed to the street wear look, or who need to look a little more conventional in their workplace or at an event; individual pieces from designers such as Addict, Ringspun and Zoo York integrate really well into a 'safer' wardrobe and can be teamed with tailored pieces for the office or with jeans for an evening out, adding an edgier statement to an overall look. This season's flowery prints, oversized shirts and sheer blouses lend themselves well to a workplace environment, or to accessorising for a casual evening look, making street wear accessible for everyone.
Many street wear brands are now capitalising on the desire for individuality, even where the need to wear a uniform or traditional office wear makes this difficult to achieve. The design and availability of accessories such as scarves, hats, pin buttons, bags and jewellery from brands including King Apparel, Ringspun, Volcom, The Hundreds and Zoo York, have enabled fashion lovers whose jobs or school require uniformity to inject a unique sense of quirky style to their look. With exclusive designs and easily identifiable signature pieces; adding accessories to an otherwise conservative outfit makes the maximum style statement from a small addition to the look and can be a great way to inject a sense of personality into the ensemble.
Urban Wear Trends for Summer / Autumn 2012
The Summer / Autumn collections are dominated by slouchy styles, tribal prints, colourful shorts, relaxed maxi skirts and dresses and bold prints; ideal for the warmer weather and holiday season. Skinny jeans remain popular, with flirty coloured jeans making their reappearance for the sunshine months. Many brands, such as Addict, are also integrating pieces designed specifically as a partnership between themselves and an artist; with graphic tees, accessories and skirts being a big trend throughout this year. For Autumn, these are accessorised with chunky knits, leather detailed jackets, oversized bags, studded detailing, the return of the ever-popular checked shirt and military-style boots. The emphasis is on playfulness, and contrasting prints and motifs are a popular trend throughout Summer and Autumn; showing an eclectic and individual style statement which is easily worn and integrated into an existing wardrobe.
Dave Rogers blogs within the street fashion scene primarily for Reprebate, a leading retailer of urban clothing brands in the UK.
---
More to Read:
comments powered by

Disqus