Home > Blog > Skin and Body
Recovering at Home from Varicose Vein Surgery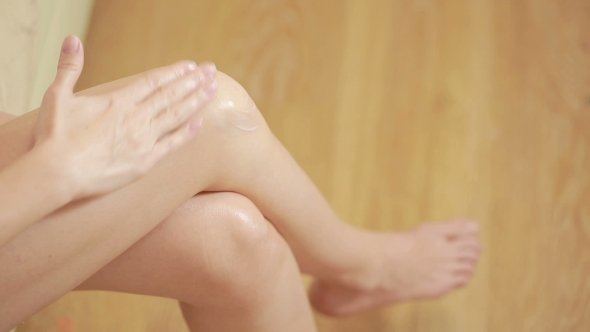 After having surgery to correct varicose veins, you may be at home recovering for some time. You may be taking some supplements to help relieve your pain and swelling, or to reduce any scarring that has resulted.
According to Eddie Chaloner, a vascular surgeon that provides treatment for varicose veins in the UK, there are a number of remedies that are worth considering to use in addition to any prescribed medicines, though you should take care and ask for the advice of your own surgeon before using any.
Vitamin E Oil
Vitamin E is a well-known compound, thought to alleviate wound healing and reduce scarring. It is usually applied directly to the skin, or taken in capsule form as a dietary supplement.
The way that Vitamin E oil works is by neutralizing free radicals, according to The National Institutes of Health Office of Dietary Supplements. There has been some evidence that vitamin E provides the skin with protection from sunlight. As a result, after vitamin E oil application, sunburn is reduced. However, there have also been cases where patients have been diagnosed with dermatitis after using vitamin E oil, so always test a small patch of skin first and check with your doctor before starting use at home.
Bio-Oil
An alternative is to use bio-oil, which can also help your skin to recuperate after your surgery. Bio-oil is a mixture of different oils, including rosemary, chamomile, lavender, calendula, and vitamin E and A oils. Anecdotal evidence and reviewers have noted that it appears to improve skin appearance and texture, with a light, non-greasy feeling on the skin.
The effectiveness of bio-oil on stretch marks and scar tissue has been examined by several studies. In one study, 92% of study subjects showed an improvement in how their scars looked, after only 8 weeks of using bio-oil. Bio-oil can be found at most major chemists and some supermarkets.
Ibuleve Gel
Ibuleve gel is something that can be very helpful for reducing pain and swelling after your varicose vein surgery. However, it contains ibuprofen, so it needs to be used cautiously if you have already been prescribed voltaren (diclofenac). Ibuleve gel has been shown to be as effective as a 400mg tablet of ibuprofen.
This gel is applied directly to any swelling or painful areas and is massaged into the skin gently. It can be purchased at most chemists.
Arnica
Finally, consider using a topical application of arnica. This is another product that can be found at health stores and chemists, and is an inexpensive way to reduce bruising, pain, and swelling at the surgical site.
While many people agree that arnica has helped them to recover after an injury, scientific evidence is rather patchy. A study concluded that topical arnica at 20% strength can reduce bruising "more effectively than placebo and more effectively than low-concentration vitamin K formulations".
As a result of this weak evidence, medical professionals are not confident that arnica can help. The risks are relatively low, however, so topical application of arnica is always something you can try to see if it helps you. Be wary of taking arnica by mouth, as it is poisonous in large amounts.
Any time you want to supplement your usual medications with home remedies, check with your doctor first. Some products may have drug interactions with your normal medications, and you want to be sure that your treatment is helping you, not harming you.
comments powered by

Disqus