4 Fabulous Fashion Trends for Fall 2012
Fashion is one of those things that is constantly changing. Certain styles fade out while others make their grand entrance. Every season, the styles and colors that are considered in style and fashionable change, and if you want to be trendy or wear some of the top fashion items, you need to make sure that you're always current with what colors and styles are hot and what are not.
Fall is quickly approaching, which means that you'll need to put your summer fashion staples away and replace them with your new fall duds. If you consider yourself fashionable, you'll want to make sure that your closet is complete with some of this fall's most popular items.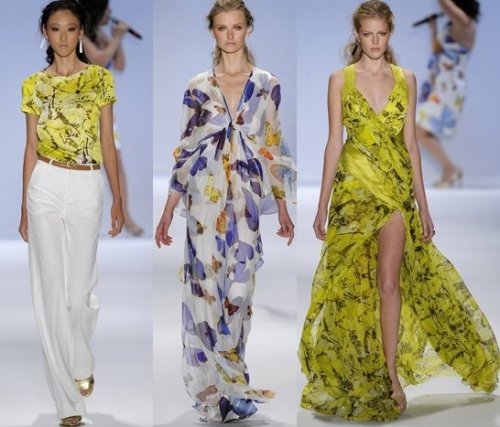 Prints
Say goodbye to all of your plain shirts, pants, skirts and accessories and say hello to the new fashion trend—prints. No matter if you're opting for patterns, plaids, flowers or any other type of design, print clothing is all the rage this fall. If you want to be extra trendy, you can opt for a printed suit to give you a fashionable look all the way around.
Clothing is not the other thing that should be printed this fall either. Make sure that your purses, scarves, belts and other essential accessories also contain prints. This is especially true if you find yourself wearing clothes on the plain side.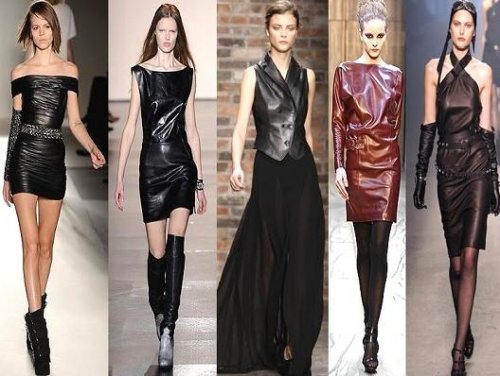 Leather
You don't have to be a biker to rock the leather this fall. Everything from leather jackets to leather dresses to leather pants are popular. You can adorn an outfit with one leather piece, or you can let the leather item be the heart and soul of the outfit. The best thing is that this year's leather fashion is not just available in standard black, you can rock leather pants, jackets, skirts, dresses or anything else is any color imaginable. And if you live in an area where fall means chillier weather, leather is a great way to keep yourself nice and warm during the changing season.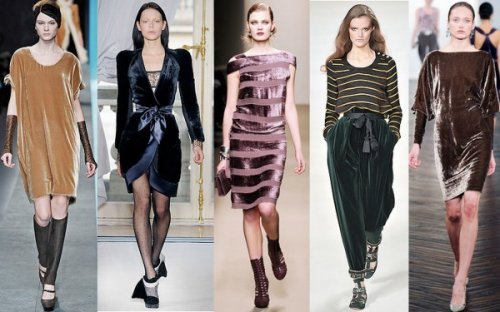 Velvet
That's right. Velvet is back and it's taking center stage on the fashion runways this fall. Everything from shirts to pants and everything in between can be found in velvet this fall, and you may even find some velvet prints—giving you the best of both fashion worlds.
Along with clothing, shoes and other accessories are also available in velvet. High heeled velvet shoes will be both sexy and comfortable, and wrapping a velvet scarf around your neck will easily keep you warm.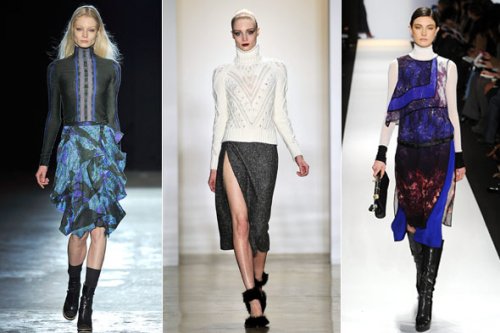 Turtlenecks
When you were a kid, turtlenecks were used underneath sweaters and jackets. Today, they're being used all on their own. Shirts, jackets and sweaters are now being adorned with a turtleneck style. Since they look great and also keep you warm, they're the perfect look for the chilly fall weather.
If you want to be trendy during the fall of 2012, make sure that you stock up on your prints, leather, velvet and turtlenecks. These are four fashion staples that can make you look fashionable and looking like you belong on the cover of a fashion magazine.
Kathryn Thompson is a fashion guru and avid writer. She enjoys sharing tips about fashion and makeup. Kathryn likes to share her taste in clothing, makeup, and cosmetic brushes.
---
More to Read:
comments powered by

Disqus