Home > Blog > Cosmetic Surgery
Your Comprehensive Guide to Cosmetic Fillers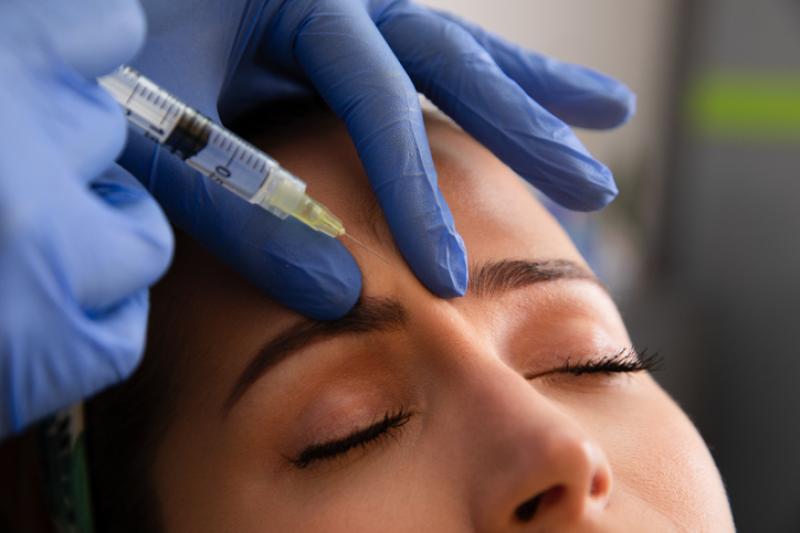 Facial fillers, also known as a dermal filler, will help rejuvenate skin, and plump lips, accentuate your cheekbones and smooth out age lines that have become visible. Most dermal fillers will take little time to inject, only ten to 15 minutes at a time, and will result in a newly refined appearance without the risk of the scarring and downtime that is associated with cosmetic surgeries or adverse side effects. You can remedy conditions that are impacting the clearness of your skin and facial regions with dermal fillers, prevent visible aging lines and correct skin faults of varying degrees.
Determine what type of fillers are available to you, how they will help you and how they work.
Making a choice
When you're selecting a dermal filler, there are some considerations you should factor in. Some of these considerations can include the budget you have established, the recommendations based on your healthcare provider, the individual nuances of your skin, the visibility of wrinkles and age lines, the amount of sun damage you have attained in your lifetime, and how much elastin and collagen has been lost. You'll also want to consider where you get these fillers done and what professional ends up giving you these injections, as you'll only want the most proficient and adept healthcare provider to give you fillers.
Hyaluronic acid
Hyaluronic acid is one of the most well-known injections you can receive, where you can reduce depressions that have formed from previous injuries or age. Hyaluronic acid will naturally contour the face and will reduce the number of wrinkles and lines that will begin to emerge at a certain age. Hyaluronic acid is a natural substance found in the body and is extracted and repurposed as an injection that can help ease the pain of those with muscle and joint aches caused by conditions like arthritis. But this type of filler can also induce improvements in the realm of age, wrinkles around the eyes and mouth, crow's feet, scars and burns, worry lines forming on the forehead, frown lines between your eyebrows, and acne scars.
Calcium hydroxylapatite
Calcium hydroxylapatite is a compound that is found in the human body, and its production as a cosmetic alternative to surgery causes no harm to your skin or the skin of animals. This type of injection smoothes out deep creases around the mouth and nose, induces a type of fullness around the face that may have been lost due to age and illness, and will also contour your face in a very distinct way. This type of filler is known to be secure and safe and will not migrate in any unsightly and unflattering way that many other fillers are known to do.
PMMA
PMMA stands for polymethyl-methacrylate microspheres and is often deemed a filler that can be nearly permanent. This filler tackles deepened wrinkles, furrows and folds around the face that are impossible to expel with only the use of a comprehensive skincare routine. This filler can also plump lips and get rid of scars. PMMA is a filler that can be used instead of hydraulic acid injections and is a substance used in cosmetic surgeries for implants, and when it's being administered, your healthcare provider shouldn't use too much to avoid adverse effects. Upon receiving your PMMA injections, a proper technique is needed from your healthcare provider to create a natural-looking volume, and fully realized results will become explicit after three months.
Poly-latic-acid
Polylactic acid is injected into the face and is meant to stimulate collagen production. Because it merely stimulates collagen production, results won't be visible immediately upon receiving polylactic acid fillers, and as collagen is gradually produced over a period of a few months, smoother skin will eventually emerge. Typically, with this type of filler, you'll need three months of treatment for best results, and although it is semi-permanent once you get it, you'll still require touch-ups from time to time. This type of filler works best to combat laugh lines and deep nasolabial folds and can also act as a lip plumper for thin and aging lips.
Juvederm
This type of filler works best to treat your jawline, cheekbones, and chin when those areas lose substantial volume due to age or illness. This filler works to add more structure and support to these areas that may have become more hollow. Further, Juvederm has different types of filler you can receive based on your needs. A filler is designated for plumping up lips, smoothing out deep folds and furrows on the face, and combating damaged skin.
---
More to Read:
comments powered by

Disqus