Home > Blog > Diet and Fitness
The Importance of Live-in Palliative Caregiving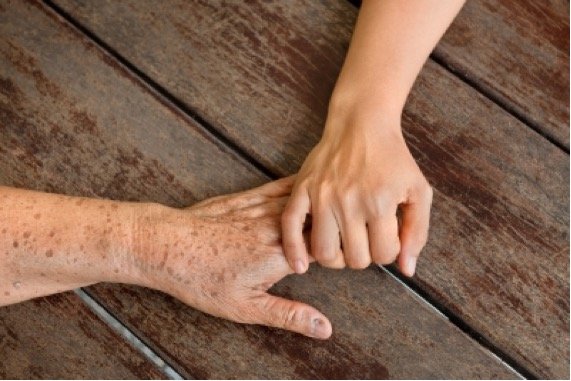 Sometimes, there comes a point in life where an elderly family member is diagnosed with a terminal disease. When this happens, relatives might feel immediately disheartened. Since terminal illnesses are incurable, the inevitable path that they lead to is often hard to accept.
The importance of palliative care is apparent in these situations. When someone is declared to have this kind of illness, it is a natural phenomenon for the people around that person to feel down.
More than Just Caregiving
Contrary to widespread belief, palliative care at home is more than just addressing the diagnosed person's issue. This kind of service also includes emotional and spiritual support for the entire family and the loved ones of the person in question.
Many studies have found that those receiving caregiving at home tend to live longer compared to those who don't. The primary aim of palliative care is to manage or control symptoms for an improved living condition. It does not serve as a way to heal any kind of disease. In certain cases, however, the patient can get completely better, with the right kind of care. Sometimes, emotional support and healing have more evident effects compared to traditional medical therapies.
Palliative care, then, does not only involve accompanying the patient and his or her family. It might also involve healing, in the long run. In cases where this is not possible, however, it makes acceptance of the inevitable easier for everyone.
The Advantages of Palliative Care
Opting to have the services of live-in caregivers entitles you to several benefits. Living with you means they get to give more specialised and customised care. They can also offer more support because you can be assured that the caregivers are immediately available to respond to anything.
Just like any medical practitioner, a caregiving team may be able to give more accurate prescriptions or advice if they have the information that they need. By living with you, the team can get all the information that they need from the patient, thus leading to more effective services.
Getting palliative care at home also saves you from all the stress of setting appointments and driving to and from the clinic or hospital, especially during emergency situations. Even for situations that are not urgent, just the thought of going outside the house can cause stress levels to rise for some patients with terminal illnesses. This is why it is important to reduce visits to the doctor as much as possible.
Overall, having caregivers live with your loved one and your other relatives at home improves the condition of not just the patient, but also everyone. This in turn starts an effect that can help lift the emotions of everyone involved.
Image: freedigitalphotos.net (worradmu)
comments powered by

Disqus